We're giving away 3 copies of Ghoster Heights.
To enter, download these Ghoster Height Colouring pages and follow the instructions below the images.
GHOSTER HEIGHTS-COLORING PG3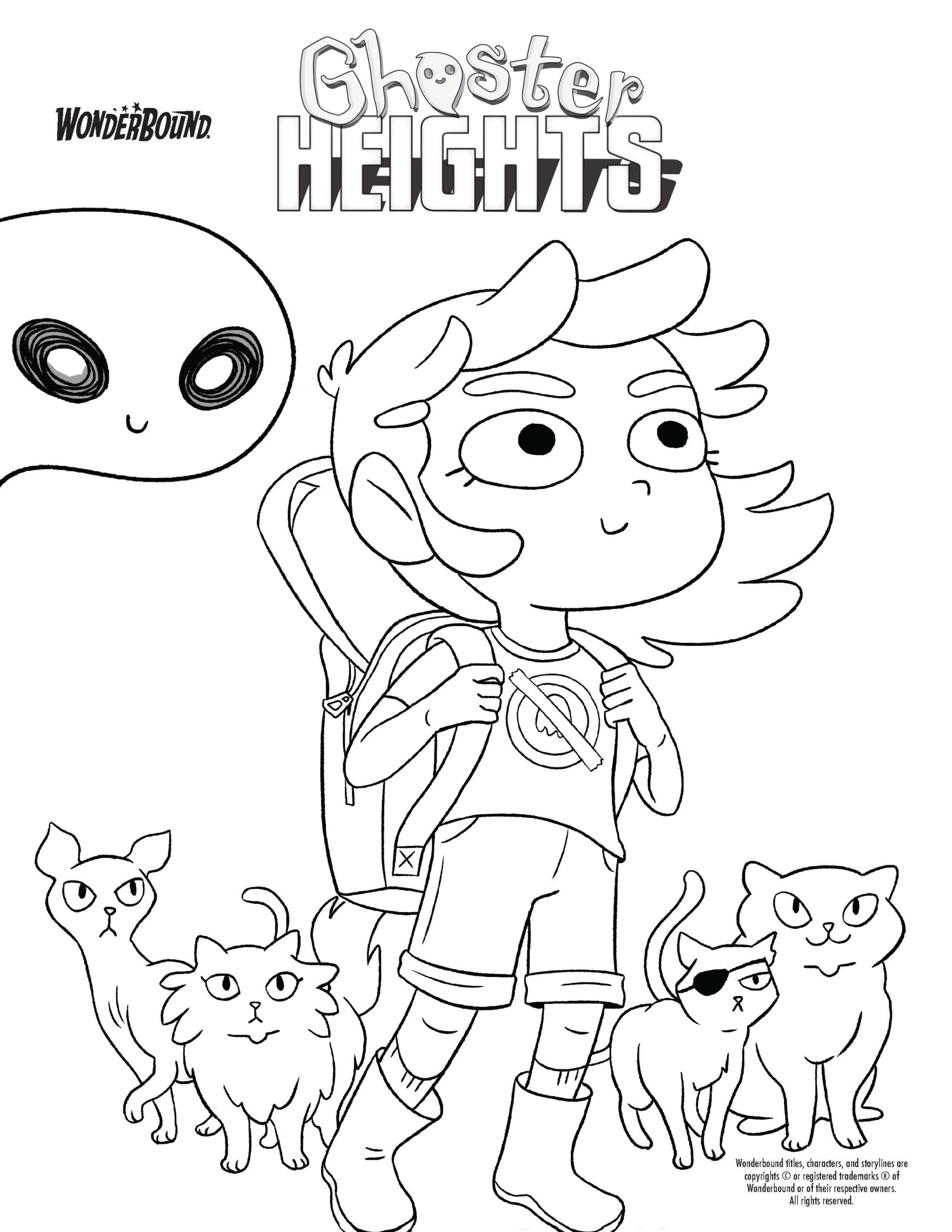 GHOSTER HEIGHTS-COLORING PG2


GHOSTER HEIGHTS-COLORING PG1

To be entered into the giveaway, you just need to do the following:
Download a copy of the colouring pages found in the link in my bio.
Follow this account
Like this post
Post a photo of your coloured page and tag me.
Each separate posted coloured page is an entry.
Bonus entry for tagging someone in the comments below. Each separate comment with a tag is an extra entry.
This contest will run until Friday Nov 4th, 2022
GHOSTER HEIGHTS by @coreylansdell, @kellymellings, @lisalaroseart, @readwonderbound & @thevaultcomics 

About the Book:⁠
Title: GHOSTER HEIGHTS⁠
Author: Corey Landsell, Kelly Mellings, Lisa Larose, Becca Carey, Rebecca Taylor (Editor)⁠
Pub. Date: September 27, 2022⁠
Publisher: Wonderbound⁠
Formats: Paperback, eBook⁠
Pages: 208⁠
Find it: Goodreads, Amazon, Kindle, B&N, iBooks, Kobo, TBD, Bookshop.org⁠
⁠
A haunting and hopeful Middle Grade graphic novel about a girl, ghosts, and grief. For fans of Sheets, Small Spaces, and Ghosts.⁠
⁠
WELCOME TO THE NEIGHBOOHOOD!⁠
⁠
Eight-year-old Ona has lost just about everything: her home, her possessions, her mother, and almost her life. When she and her father move into her Baba's apartment complex after these traumatic events, they had hoped for a clean start. But a mysterious specter follows her, and Ona befriends the ghost she discovers haunting the boiler room. When her new friendship starts allowing her to see other ghosts—the ghosts who haunt the other residents of her building—she decides to use her ability to help her new neighbors face their troubles and free themselves from their specters. In doing so, however, Ona must eventually come face to face with a much darker foe—her own trauma and grief. The earnestness of Judy Bloom meets the raw emotion of I Kill Giants in this beautifully hopeful story of childhood tragedy.⁠
⁠
An original graphic novel for Middle Grade readers about grief, loss, and the ghosts that haunt us all.⁠
⁠
For fans of Brenna Thummler's Sheets and Delicates.⁠
⁠
#ghosterheights #coreylansdell #kellymellings #lisalaroseart #Wonderbound #VaultComics #rockstarbooktours #giveaway #middlegradebooks #kidlit #graphicnovel #allagesgraphicnovel #ghost #ghoststory #igreads #bookstagram #book #reading #booklover #bookworm #bookish #read #bookstagrammer #booknerd #bookaddict #bibliophile #booksofinstagram ⁠